Our People
Meet the SCITT team: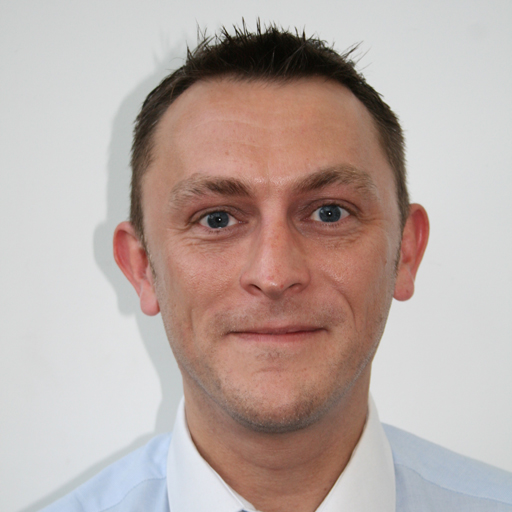 Paul Withey
SCITT Lead, PGCE Tutor, Subject pedagogy lead for Science
Paul Withey
SCITT Lead, PGCE Tutor, Subject pedagogy lead for Science
I became a teacher because it is something I always wanted to do since childhood.  Being able to help and support people, whilst seeing them understand science is truly inspiring.  Having spent almost 20 years in the classroom and meeting a very diverse range of children has given me the experience to appreciate the vastly differing needs of students. Carrying out research related to both education and science education provides me with a full understanding of the curriculum, school systems and how to effectively teach students from 11-18.  I have been a head of department, whole school leader for PSHE and Citizenship and more recently a PGCE tutor for our science courses.
Having said that, schools are not just about education – I run the Duke of Edinburgh Award at Arthur Terry and have done things that you wouldn't be able to in a 'normal' job – taking part in the school 'Strictly Come Dancing', living in the jungles of Honduras, visiting the Houses of Parliament, a garden party at Buckingham Palace and having a local radio show to name a few! Enrichment for students cannot be underestimated.  Our Associate Teachers contribute so much outside the classroom and we strongly encourage this to develop their wider role in the community.
Being able to set people off on the start of a teaching career is a privilege. I have been fortunate to develop many people from fledglings to fully fledged qualified teachers. With the majority working in the Teaching School Alliance it is wonderful to see their enthusiasm and talent develop. Many are now gaining posts of responsibility too and developing others following their training at Arthur Terry.  It is so rewarding to see them leading outstanding practice in our schools in so many subjects.
Our course is small and personalised with the unique opportunity to be developed by academically-grounded people who are also current practicing teachers. All of the SCITT team are highly supportive and genuinely care about helping trainees progress.  We all work hard to look after everyone during the course and beyond. We are looking for people with a genuine care for young people and a willingness to work creatively and hard! We want dedicated and reflective practitioners who can inspire the next generation. Could that be you?
If you would like to know more about our programme, the application progress or entering the profession in general please e-mail northbirminghamTSH@atlp.org.uk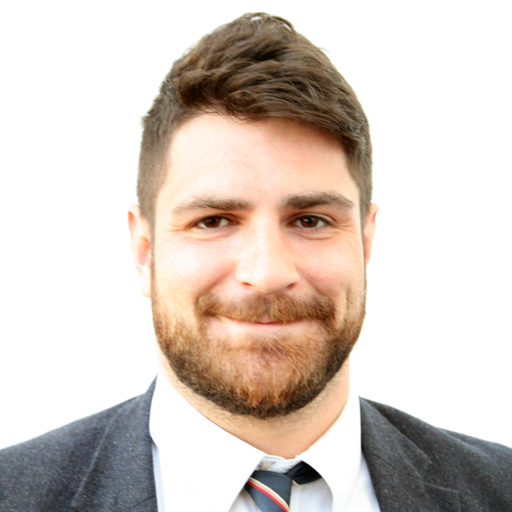 Joe Gavin
PGCE Lead
English is a funny old game. At once it can seem to be all things to all people and nothing to nobody – it is an ever mutating beast that moves as fast as culture, as fast as humanity but it is also tradition, grand narrative, history and all that has passed. That is why I love it. I love that every English lesson is different, that every English teacher is different in their own wonderful way. Overwhelmingly, English teachers find themselves driven to inspire students, to push the boundaries of their imagination and conceptual understanding of the world and culture around them because it makes a difference. We are not just grammar and vocabulary teachers, nor simply the defenders of drama, literature and culture, we are the people responsible for inspiring and developing the playwrights, novelists, poets and rappers of the next generation. High quality instruction in English language and literature is a powerful social leveller; an impactful English education can give our students opportunities and experiences one might never imagine possible otherwise.
I came to the SCITT team at Arthur Terry having enjoyed a training placement at the school during my own initial teacher training year. On that placement, I only spent four weeks at the school, but it transformed my idea of what schools could be like – the staff were so passionate and professional, the site was so different from any school I had worked in before – it really opened my eyes and inspired me to push myself to be the best teacher I could be. Sooner than I imagined, I was fortunate to have the opportunity to join this talented group of teacher trainers and I jumped at the chance. So, since the start of 2015 I have been working alongside my colleagues here to create the most cutting edge, progressive, impactful ITT curriculum possible. I'm really proud of what we have achieved over this time and perhaps the greatest achievement for me personally is the high number of English teachers that have trained with me that are out there in the profession now, making their mark on the education industry, and on the children they teach.
Core values and philosophies are crucial to a career in teaching: having a strength of purpose and conviction will steer you through the most difficult days and nights in the profession. Similarly, I always strive to keep the purpose and philosophy of the Arthur Terry SCITT in mind. It boils down to quite a simple concept: we exist to recruit high-quality graduates, train them to be excellent teachers who go on to join the workforce in our local schools. Successful applicants that join our English course tend to have a few characteristics in common: the ability to engage and motivate young people through respectful relationships; a genuine love of English – in whatever form that takes; high expectations and aspirations for all students and, perhaps most crucially, sincere ambition to be the best practitioner they possibly can.
If this resonates with you, if you want to be a part of this special thing called English teaching then I encourage you to do it. Not in the future, do it now. Don't hesitate to get in touch if you would like to know more about our programme, the application progress or entering the profession in general.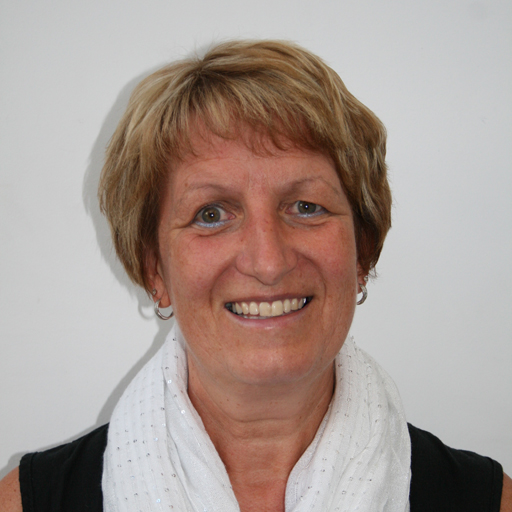 Jane Embleton
Primary Lead, PGCE Tutor
Jane Embleton
Primary Lead, PGCE Tutor
I decided to train to be a Primary teacher because I knew that I wanted to make a difference to young children's lives.  I also loved that I would be teaching a breadth of subjects and that no two days would ever be the same.  Being part of a child's 'light-bulb' moment cannot be beaten by any other profession.  By teaching young children during their most informative years, you are laying the foundations and attitudes which will influence their future choices and aspirations. Teaching primary children is about developing the whole child and recognising the worth and talents of every individual within your class. It is my passion, that every child is given the opportunity to be truly aspirational and that we as educators, should recognise and nurture potential in all children.
Over the course of my career, I have taught across all age ranges in a variety of schools, including inner city, three form entry, mixed aged classes and single form entry.  I have been a subject leader, a phase leader and a member of the Senor Leadership Team.  I am now the Primary SCITT lead giving me the opportunity to develop and nurture future teachers and leaders within our primary schools. Many of our Associate Teachers gain work within the Teaching School Alliance and then take on responsibility posts.  It is so rewarding to see them leading outstanding practice in our schools in so many subjects and even leading sessions on our SCITT course.
The demand for excellent primary school teachers is high. As the Primary PGCE SCITT Tutor, I endeavour to support the training and development of our Associate Teachers to the highest standard possible. I work closely with our Partner schools to ensure that the support and guidance which our Associate Teachers receive whilst on placement is consistent and to an extremely high standard.  We are looking for hardworking people with a genuine passion for teaching and learning.  Can you inspire and nurture young people both academically, and personally to achieve their absolute best?  If so, this could be the rewarding career choice for you!
If you would like to know more about our programme, the application progress or entering the profession in general please e-mail northbirminghamTSH@atlp.org.uk
Laura Braybrooke
Deputy Primary Lead
Laura Braybrooke
Deputy Primary Lead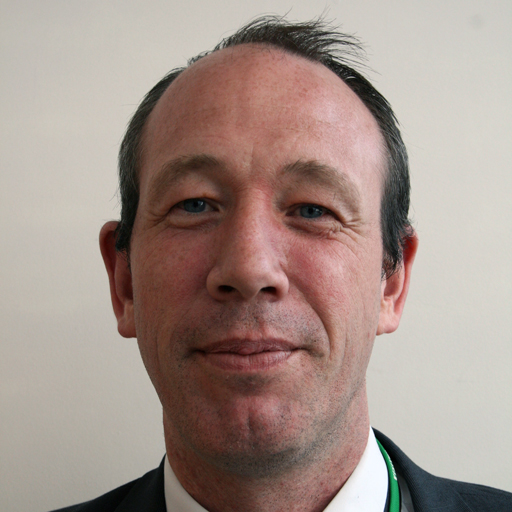 Robert Bloomfield
PGCE Tutor, Subject pedagogy lead for Geography
Robert Bloomfield
PGCE Tutor, Subject pedagogy lead for Geography
Geography is the most diverse, significant and rewarding subject in the curriculum. So if you are looking for a challenging but fulfilling career then look no further than geography. Whether its natural hazards, climate change, migration or economic superpowers, geography remains the most contemporary and relevant of all the subjects. As a potential future teacher of the subject you have the opportunity to bring the power of geography alive and open doors to parts of the world our young people have little knowledge or perception of.
I have had the joy of teaching geography for the last 20 years. As a fresh faced Newly Qualified Teacher,  I joined Arthur Terry in 2001 and became acting head of department three years later. I then left Arthur Terry a short time after and became a Subject Leader for Geography in Warwickshire and later gained a position on the leadership group as a 'Director of Learning'. All these experiences enabled me to gain a deep appreciation for Teaching and Learning and Geography so my current role as Subject Lead for Geography and PGCE tutor at the Arthur Terry SCITT is a dream.  I get to spend my time talking about geography and teaching geography, to highly enthusiastic geography associate teachers and with colleagues who share a passion for teaching.
The aim of the geography course is to create passionate teachers who can foster a love of geography and travel to all our young people. To allow them to access our fascinating world and to show its beauty and mechanisms which lead to its ever-changing fabric. To fully understand human impacts and issues from different perspectives and care for its stewardship.  Not to radicalise students but to get them to view the world differently and care for its use and treatment. I have also had the privilege of taking students to Iceland, Sicily, India and Ghana to name a few and the impact this can have in changing young people's lives is immense.
If you would like to know more about our programme, the application progress or entering the profession in general please e-mail northbirminghamTSH@atlp.org.uk
Victoria Cooper
Subject pedagogy lead for RE
Victoria Cooper
Subject pedagogy lead for RE
Why teach RE in this day and age? Surely most people are atheists? If a person does have a faith then shouldn't they learn it and practise it in their own private time? Religion is the cause of conflict.
These are just some of the misconceptions that people have about RE.  According to the office of national statistics, 75% of Britain's population has some kind of religious affiliation.  Amongst the other 25% most of them still hold a world view such as Atheism or Humanism which is valid and worthy of our study and understanding. The RE that we teach in school is a far cry from the often preconceived notion of Religious Instruction, where a student is taught to become part of a faith. If we dissect the causes of most conflicts, we find that it is, in fact, ignorance and lack of understanding that in fact leads to conflict.
For this reason, good RE teaching is vital in order to navigate the ever-changing multi-religious landscape around us. What RE teaching does encompass is an exploration into the nature of religion and worldviews.  The dichotomy between culture and beliefs. An investigation into ultimate questions and ethical issues and what it means to belong to a religion or worldview.
I have been teaching for nearly 12 years now and I'm still so in love with what I do. I became a teacher of RE because my world views changed when I studied Religion and Philosophy at A level.  By learning about other people's world views and developing a deeper understanding, I came to appreciate different perspectives, and crucially, how certain beliefs lead to certain actions. Since then, it has been my mission as an RE teacher to challenge perceptions and preconceived  ideas about religion and religious adherents.
During my career, I have worked in a number of different schools in the capacity of classroom teacher, Head of RE and PSHCE in two different schools and for the past few years Subject lead for RE in the Arthur Terry SCITT.  Most recently I have become Head of the Humanities faculty at the Arthur Terry school and a member of the governing body at a local primary school.
If you would like to know more about our programme, the application progress or entering the profession in general please e-mail northbirminghamTSH@atlp.org.uk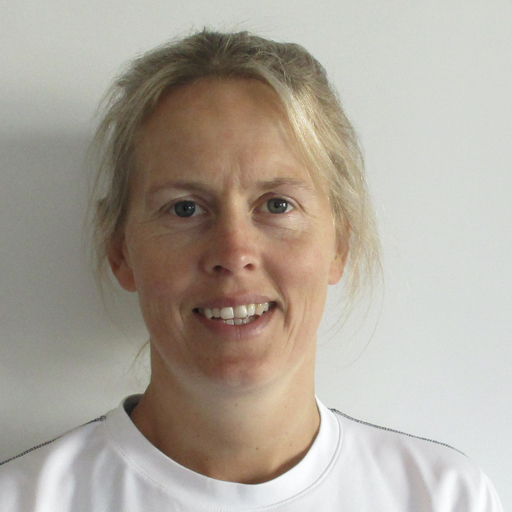 Donna Horspool
Subject pedagogy lead for PE
Donna Horspool
Subject pedagogy lead for PE
I am passionate about Education, particularly Physical Education and as such feel strongly that it warrants its status as a core subject within the curriculum. In today's society, much is reported about rising Obesity levels and falling levels of physical activity and play amongst children and young people. For a large proportion of society, school P.E lessons are the only opportunity for them to be active. For many, the pressures of exams is ever present and as such I feel it is my duty to continue to 'give tirelessly', inspiring the students that I teach whilst also playing a pivotal role in the development, mentoring and coaching of the next generation of Physical Education teachers.
I began teaching in 2003 and have held a number of post holder responsibilities as well as teaching all year groups over the course of my career. Year 13 is just as exciting and challenging as Year 7! Through my role as a Specialist Leader of Education I have been deployed into a range of schools across the local area to help improve the Physical Education provision and attainment alongside mentoring the members of the department during the term of that deployment and beyond. I have co-ordinated and facilitated many local networking group meetings for secondary school teachers enabling greater sustainable support for colleagues.
All students should have access to wonderful teachers that want to be in the classroom to share and inspire a love of learning in their subject area. For Physical Education teachers, the expectation to lead teams beyond the 'normal' school day is what often makes our subject so rewarding. I am an active member of AfPE and have access to articles and current publications in P.E. I am also interested in emotional intelligence and get great personal satisfaction in unlocking potential in fellow colleagues often by challenging their mindset about a particular topic.
When meeting potential Physical Education associate teachers at interview I am looking for that genuine desire to want to make a difference. The passion to be a teacher and the responsibility that brings and for the subject they wish to teach.
The Physical Education course is very unique as it is personalised to meet the needs of those who are on it. It combines theoretical pedagogy with practical application. Our associate teachers secure employment in schools they want to work in and they continue to flourish in the early stages and throughout their career.
If you would like to know more about our programme, the application progress or entering the profession in general please e-mail northbirminghamTSH@atlp.org.uk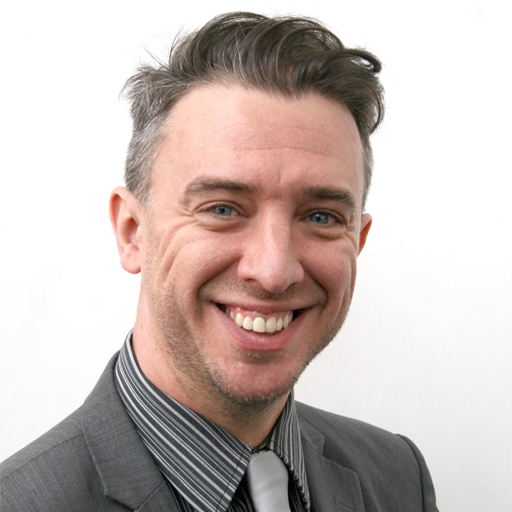 Tom Manners
PGCE Tutor, Subject pedagogy lead for Maths
Tom Manners
PGCE Tutor, Subject pedagogy lead for Maths
I have a real passion for discussing mathematics pedagogy with teachers and enjoy sharing that as often as possible. I am the Subject Pedagogy Lead for Mathematics within the ATNTS, which means I work closely with other PGCE tutors to ensure you get the support you need whilst you train, in addition to helping you develop ideas on how to be the best maths teacher possible.
I trained as a teacher in 2009 and have been fortunate to work across a number of schools and multi-academy trusts in various positions including Lead Practitioner, Assistant Head in two schools and also a Maths lead across a trust. I am now a Specialist Leader of Education (SLE) and work with the National Centre for Excellence in the Teaching of Mathematics (NCETM) as a "Teaching for Mastery" specialist (although I do enjoy a good debate about what "mastery" is). In addition, I take on work to support and develop mathematics departments; I always believe I could watch just 10 minutes of a lesson and discuss it for an hour. There is so much going on in a classroom which it makes the job so exciting! I also gained a Distinction in my Master's degree in School Improvement and Educational Leadership from the University of Birmingham.
The demand for mathematics teachers is incredibly high, and I strongly believe great teachers of our wonderful subject can go as far as they like in this career, such is the need for good practitioners. I want to develop a willingness to learn new ideas within the next generation of staff; just because you did well in school using a certain strategy doesn't mean that will work for everyone. There are fabulous ideas like bar modelling, which explains the structure of mathematics to children, and variation, which helps to carefully consider how we demonstrate ideas, that challenge how we think as teachers to ensure we are more effective.
Passion is key – and if you have that, then you will want to work with me, as I have it in spades!
If you would like to know more about our programme, the application progress or entering the profession in general please e-mail northbirminghamTSH@atlp.org.uk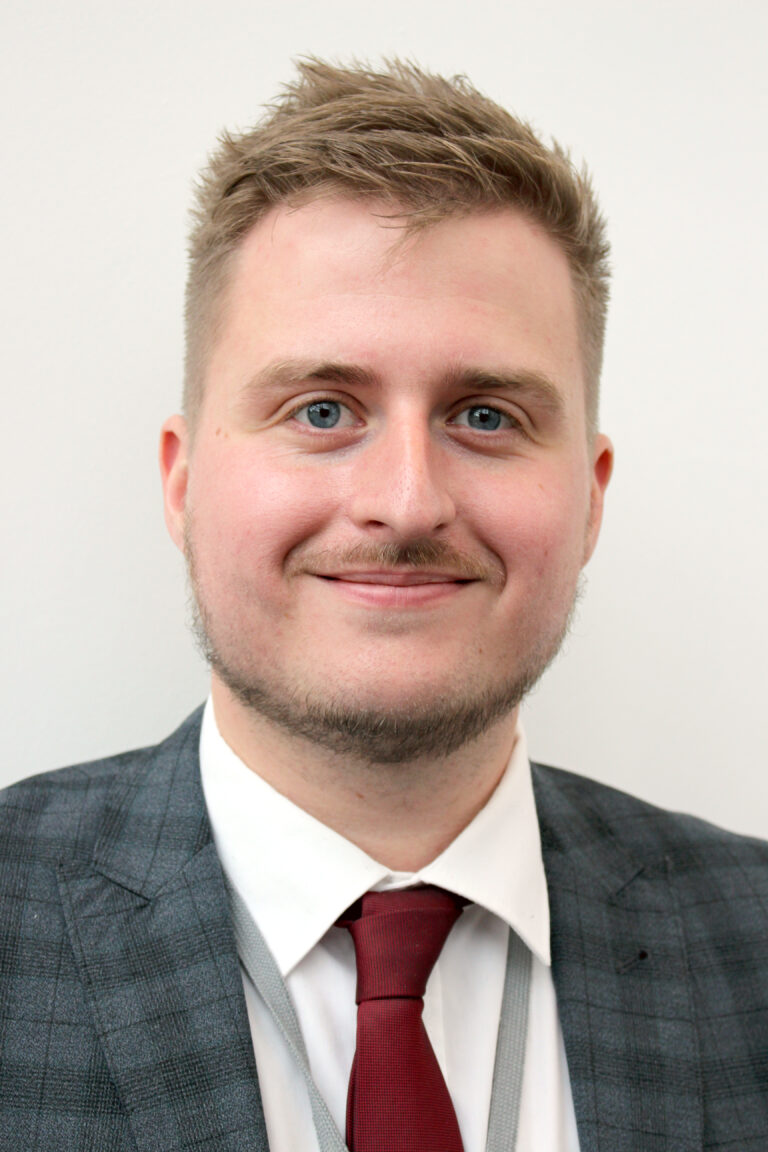 Craig Scott
PGCE Tutor, Subject pedagogy lead for English
Craig Scott
PGCE Tutor, Subject pedagogy lead for English
Every English teacher carries with them the responsibility for their students' ability to access the entire curriculum. Without reading, writing and language, what can young people possibly hope to achieve? Our subject is intrinsic to learning, the fulcrum of every child's educative experience. It is at once demandingly precise and exhilaratingly open to interpretation. In front of your eyes your students will develop a sense of articulacy and precision in their spoken and verbal expression, skills that will last a lifetime. Concurrently, English students develop in their creativity, their social consciousness, their empathy, and an appreciation of the world around them. We, as English teachers carry a truly special responsibility. We catalyse our young people's growth, ready to graduate into a dynamic, sometimes bewildering world around them. We are key to minimising social disadvantage, we break down barriers, and we are ultimately, extremely proud of what we do.
Literature and our language mirror our world. Through prose, poetry and drama, young people find their voices and develop their individual consciousness. They latch onto our love and passion for English. They might just even follow in your footsteps into a classroom themselves. In the last seven years I have seen students go from having no written or spoken English at all, onto university, and the most disaffected, disillusioned children in our society turn their lives around through the confidence our subject has given them. We see students' talents explode into life, propelling them to ever-expanding academic limits. We see students, years later, say 'thank you', remembering your face into their adult lives. Thousands of young people gain the qualifications they need to achieve their dreams thanks to the commitment shown by their English teachers at school.
At Arthur Terry you will see exceptional teachers who define the values our profession should represent. It is a privilege to be a part of an English faculty so full of passionate, inquisitive teachers. Our SCITT provision is no different. Arthur Terry combines approachability, openness, and a warm, welcoming atmosphere with the highest standards of pedagogical rigour. Training here will give you an exceptional grounding in teaching. I graduated from our course in 2013. Since then, I have taught at two schools in massively differing contexts. After two years at Great Barr School, I returned to Arthur Terry, progressing to a Key Stage 5 Coordinator role before becoming a PGCE Tutor in the Teaching School, leading our English provision. I'm proud of our course and the team I'm lucky to work with, I know that we will give you the best possible start to your career.
If you want to immerse yourself back into English, back into the subject that inspired you at school, back into those formative experiences that have shaped who you are, join us. If you feel that you have the passion, drive and integrity to teach, there will be young people that need you. Look back on your career and be able to say that you changed lives. Be an English teacher.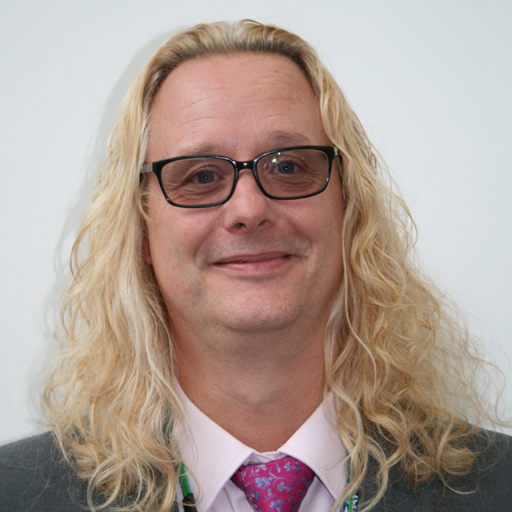 Dave Woodcraft
Subject pedagogy lead for History
Dave Woodcraft
Subject pedagogy lead for History
I have been teaching for 22 years. I am as passionate about teaching and History now as I have been at any point in my life.  If you had told me I would have been a teacher when I was at school and moreover a History teacher I would have laughed at you. But here I am today extolling the values of teaching and encouraging you to become a History Teacher.
My journey into teaching probably began with my own school experiences or lack of them as I spent a great deal of my time truanting. As such I was not considered academic. My local sixth form college told me that A-Levels were not a viable option for me and encouraged me to opt for more vocational courses. I was hurtling towards failure when a new teacher appeared at the school. He wasn't a History teacher but told me that I had potential and to believe in myself. Thanks to his inspiration I made a last gasp sprint for the post and managed to achieve 3 CSE grade 1s and 3 O-levels (minus History which I had dropped in Year 9.) That meant I could go to the Sixth Form College where I chose History A-level for a fresh start and really fell in love with the subject. A passing interest now became a passion. All was not plain sailing, however. A-Level results were not great but I managed to get into university and graduated in History. It was while at University I really felt the pull of becoming a teacher.  After an MPhil and a PHD in History from Warwick, I undertook my teacher training and the rest is History (if you pardon the pun.)
During my Career I have been a Head of Department, Advanced Skills Teacher and Assistant Headteacher. I am currently a Lead Practitioner, Specialist Leader in Education and Subject Pedagogy lead for History at Arthur Terry. I am still in the classroom and still love being there.
I love sharing my passion for History with my students and relish the challenge of making our wonderful, powerful subject relevant and meaningful to today's students. History offers the chance to help to form well rounded human beings, develop our student's emotional literacy and provide them with greater cultural capital. There is nothing like it when a lesson takes on a life of its own as students discuss their thoughts and feelings or get to understand a key historical concept.
So if you're thinking of becoming a History teacher what's stopping you? Think Dr Pepper. 'What's the worst that can happen?' And maybe, just maybe, you can be the change in a young person's life-like that teacher who inspired me.
If you would like to know more about our programme, the application progress or entering the profession in general please e-mail northbirminghamTSH@atlp.org.uk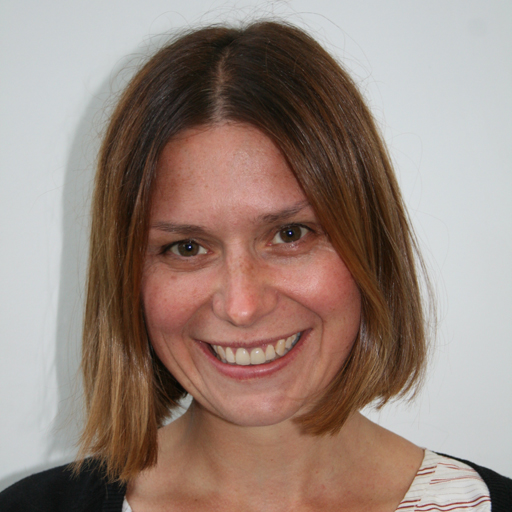 Tracy Williams
Subject pedagogy lead for MFL
Tracy Williams
Subject pedagogy lead for MFL
I decided to train to be an MFL teacher because I knew I wanted to use languages every day. Fast forward 15 years and my passion for teaching MFL remains unaltered. Being an MFL teacher is so much fun! I truly believe that learning languages gives young people the opportunity to develop their linguistic and cultural understanding as well as allowing them to develop their confidence, their general literacy and their global awareness.  The tenacity and perseverance students develop as a result of learning a second language are core skills, vital in today's constantly changing workplace.
During my career, I have worked in the UK and in Australia, in a variety of different schools as well as working with the exam boards to not only assess GCSE French but also to develop resources to teach MFL.  Most recently, I led the MFL provision for the Oak National Academy, an online school providing remote learning resources during the COVID 19 pandemic.  As a former core leader and as a practising Specialist Leader in Education, I bring a wealth of experience to my subject pedagogy role and am delighted to have the opportunity to share it.
The demand for excellent MFL teachers has never been higher.  The Subject, Pedagogy and Assessment sessions (SPA) introduce current MFL pedagogy.  From careful identification of the most important vocabulary and grammar, to embedding retrieval practice and finding ways to help students know more and remember more, these weekly sessions will support your growing theoretical understanding.  Everything you learn in your SPA sessions can be put into practice during your school experience.  Coupled with the support and guidance you will receive from your learning coach, the MFL SCITT programme at Arthur Terry will help you to become the best language teacher you can be.
At interview, I'm obviously looking for a good linguist. But more importantly than that, I'm looking for someone who remembers how hard it can be to learn a language, someone who can think imaginatively to find new ways to help young people to unlock the joys of learning French, Spanish or German, someone who values languages as much as I do and is passionate about inspiring young people.
If you would like to know more about our programme, the application progress or entering the profession in general please e-mail northbirminghamTSH@atlp.org.uk
The Arthur Terry Learning Partnership, a charitable company limited by guarantee, registered in England and Wales.
Registered Office: The Arthur Terry School, Kittoe Road, Four Oaks, Sutton Coldfield, West Midlands, B74 4RZ
Tel: 0121 323 1134
CEO Richard Gill CBE NPQH, NLE, FRSA
Company Number 07730920.
The Arthur Terry Learning Partnership is committed to keeping our students safe, both in school and the wider community. As part of our safeguarding arrangements, we have a two-way information sharing agreement in place with the local police authority. The agreement is compliant with Crime & Disorder Act 1998 (s.115) and Data Protection Act 1998(s.29.3; s.35.2.), and focuses on preventing young people from becoming involved or further involved in crime and anti-social behaviour as a victim or offender.
If you have any queries about the partnership policy, please contact Mrs S Bailey, ATLP Safeguarding Lead.