ECF Events
The Arthur Terry TSH, North Birmingham prides itself on the quality of the face-to-face and online training events we deliver. We use a team of highly experienced facilitators who are practising teachers from schools across North Birmingham.
What do ECTs think about our events?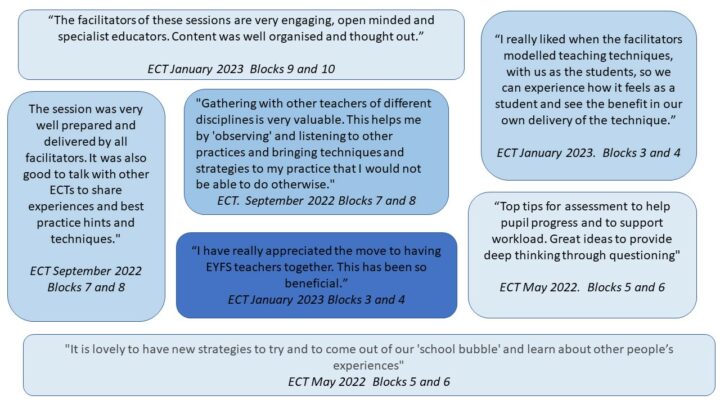 What do mentors think about our events?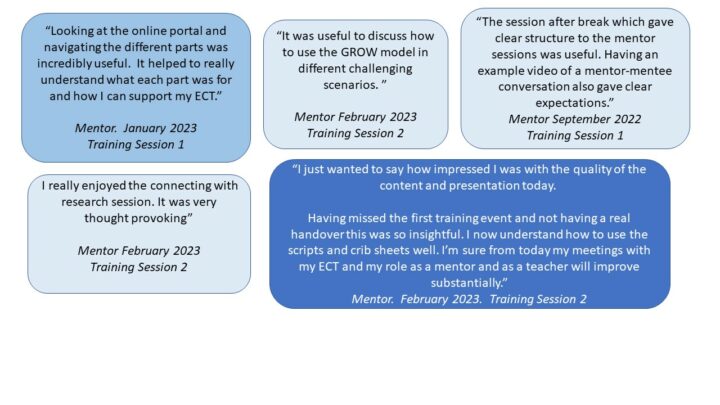 When do the ECF events take place?
Each school has been placed into an ECF event group based on their phase or specialism. We also run bespoke groups for ECTs in EYFS/KS1 and ECTs working in specialist settings. Each of the groups is named after a Cadbury chocolate bar. Your event group name will have been communicated to you in your original welcome e-mail. If you are unsure which event group you are in, please let us know.
Group Name
Phase or Specialism
Mini Eggs
EYFS and KS1
Freddo
Primary
Buttons
Primary
Crunchie
Year 1 ECTs Primary
Year 2 ECTs Primary and Secondary
Double Decker
Primary
Dairy Milk
Secondary
Bournville
Secondary
Wispa
Secondary
Twirl
Specialist Settings
Information about each event will be e-mailed out to ECTs and mentors two weeks prior to the event.
---
September Cohorts
Dates for Mini Eggs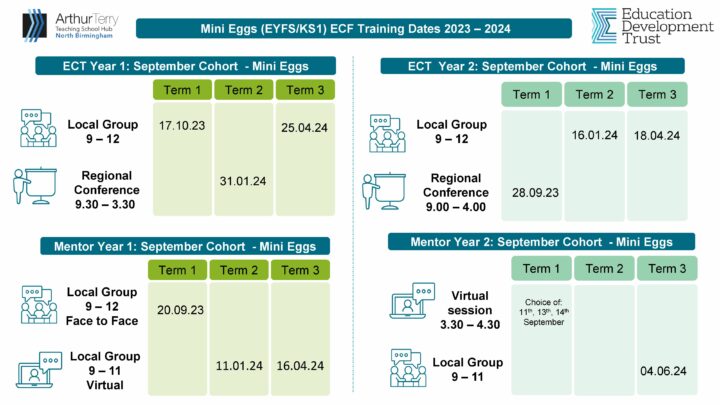 Dates for Freddo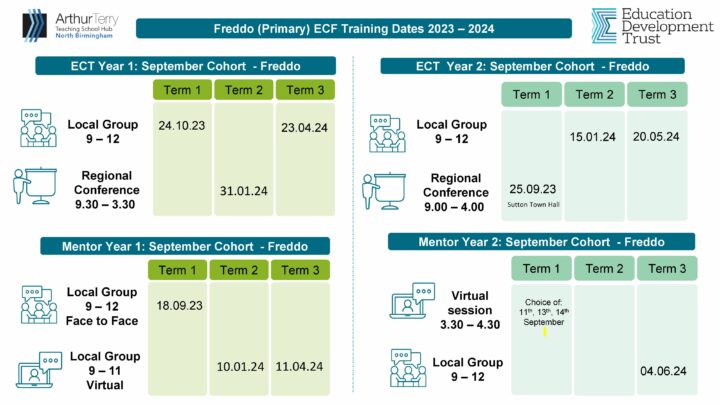 Dates for Buttons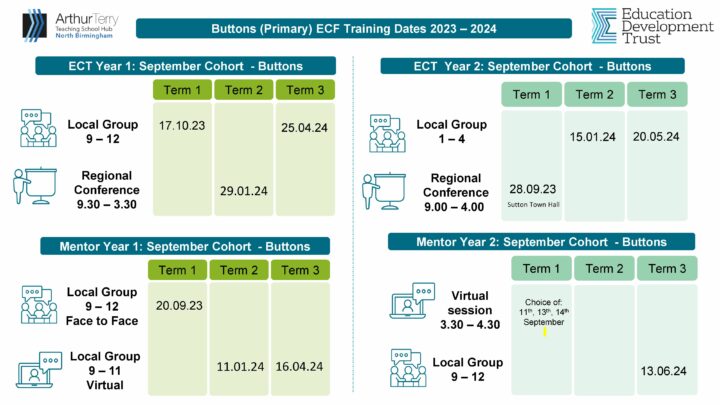 Dates for Crunchie 1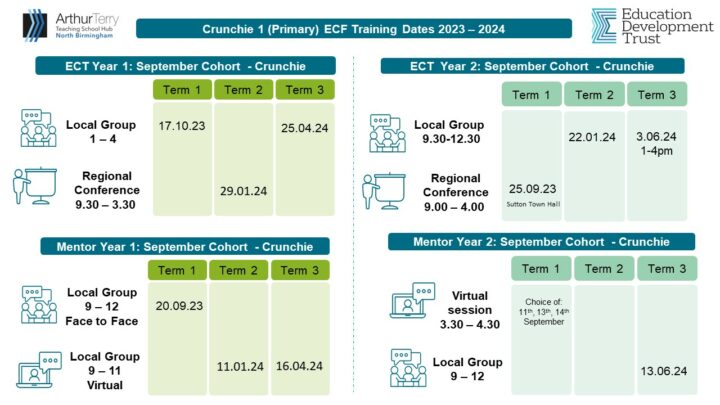 Dates for Crunchie 2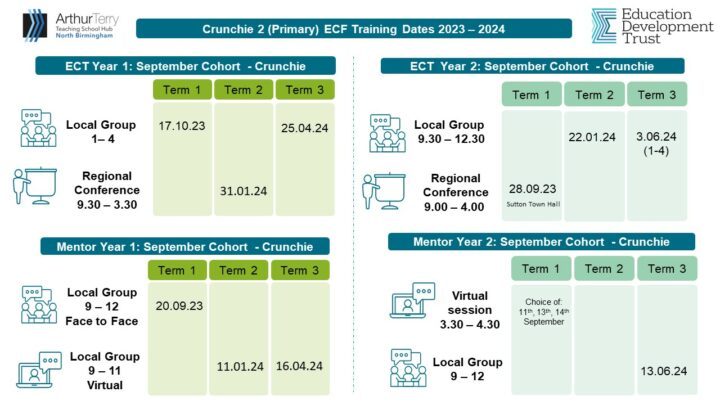 Dates for Double Decker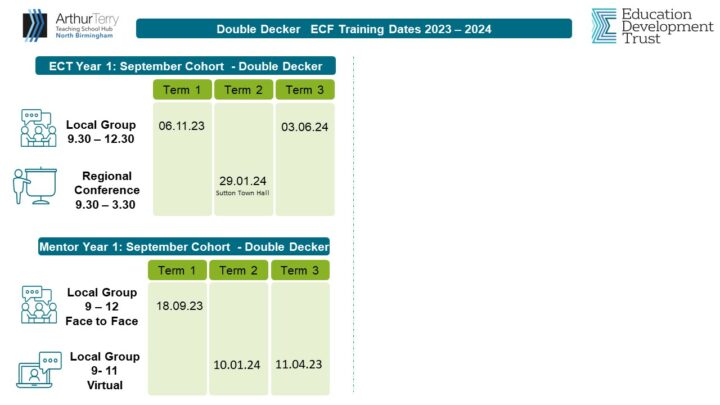 Dates for Dairy Milk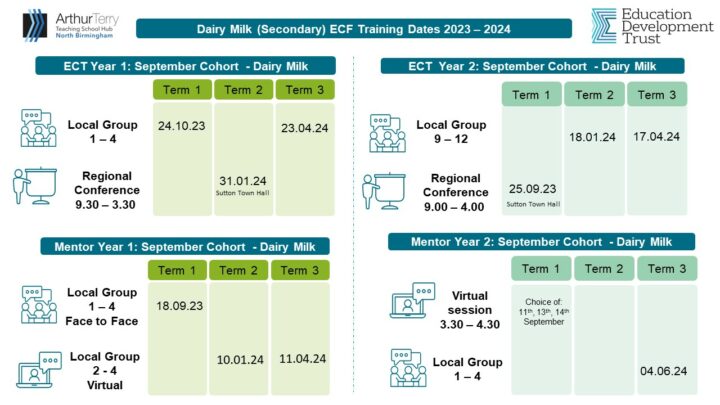 Dates for Wispa
Dates for Bournville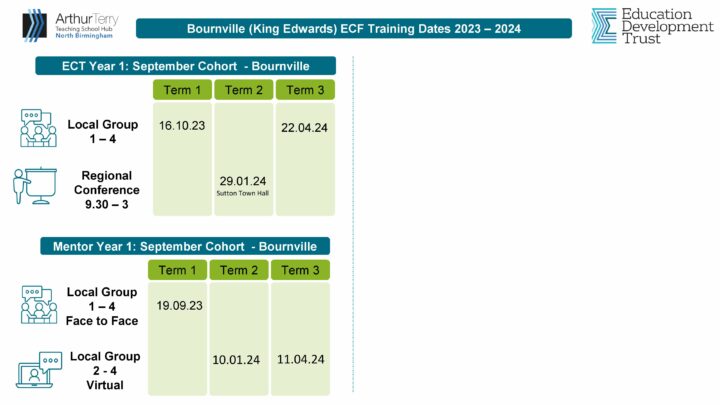 Dates for Twirl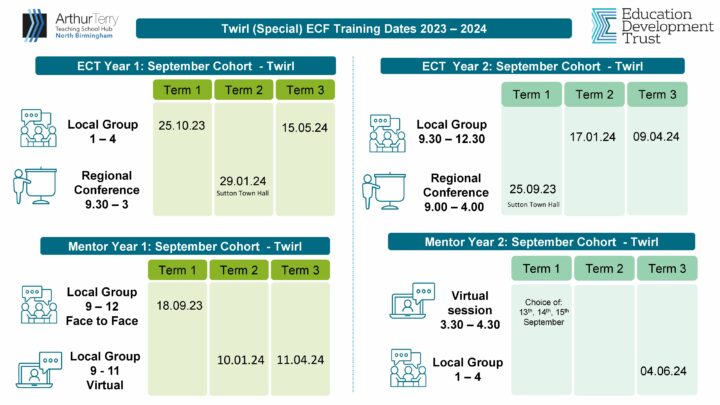 January Cohorts
ECTs starting in January 2023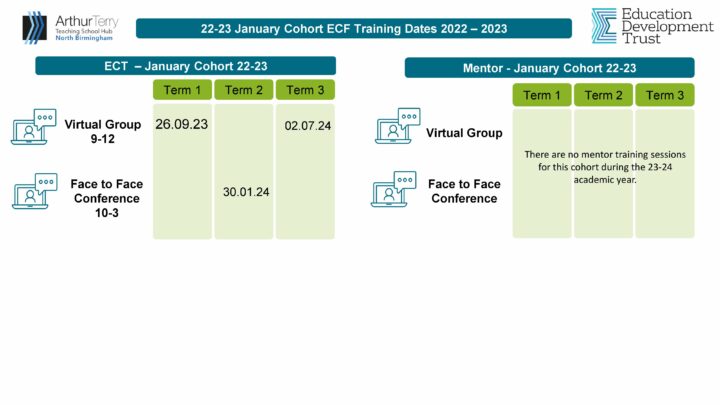 ECTs starting in January 2024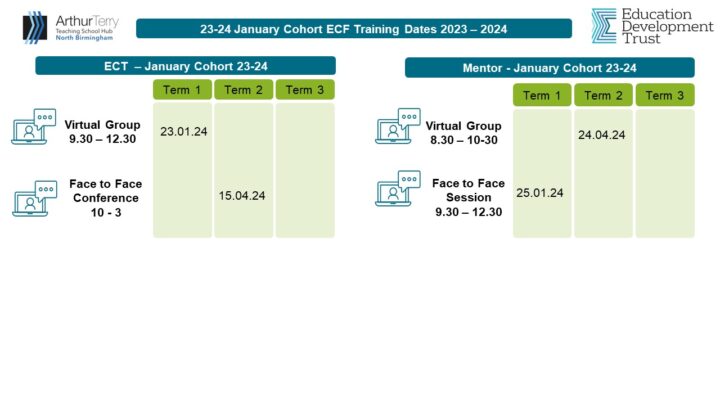 April Cohorts
ECTs starting in April 2022.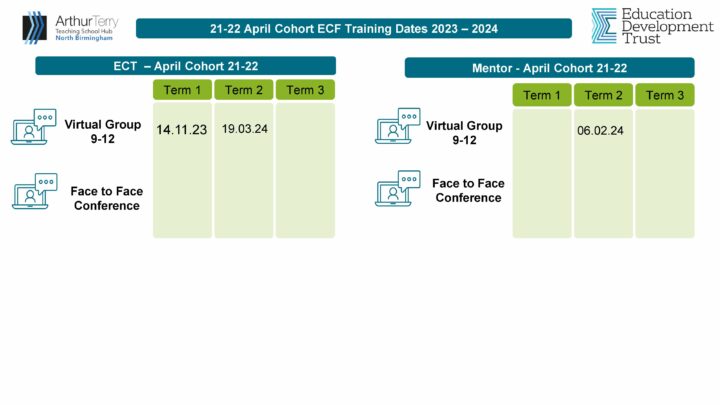 ECTs starting in April 2023